Center for sociocultural research members published a chapter in the Institute of Psychology of the Russian Academy of Sciences collection on scientific approaches in modern Russian psychology
6 September
The second issue of 2023 of the Royal Society Open Science published an article by Dmitry Dubrov and co-authors, "Raising the value of research studies in psychological science by increasing the credibility of research reports: the transparent Psi project".
15 March
An article by N.M. Lebedeva and E.V. Bushina and co-authors, "On the Relationship between Valence and Arousal in Samples Around the World," was published in the journal Emotion.
15 March
In the Journal of Intercultural Communication Research published a new article by CSCR staff N.M. Lebedeva, M.A. Bultseva, and E.D. Vasilyeva "Face Concerns in Intra- and Intercultural Business Communication.
15 March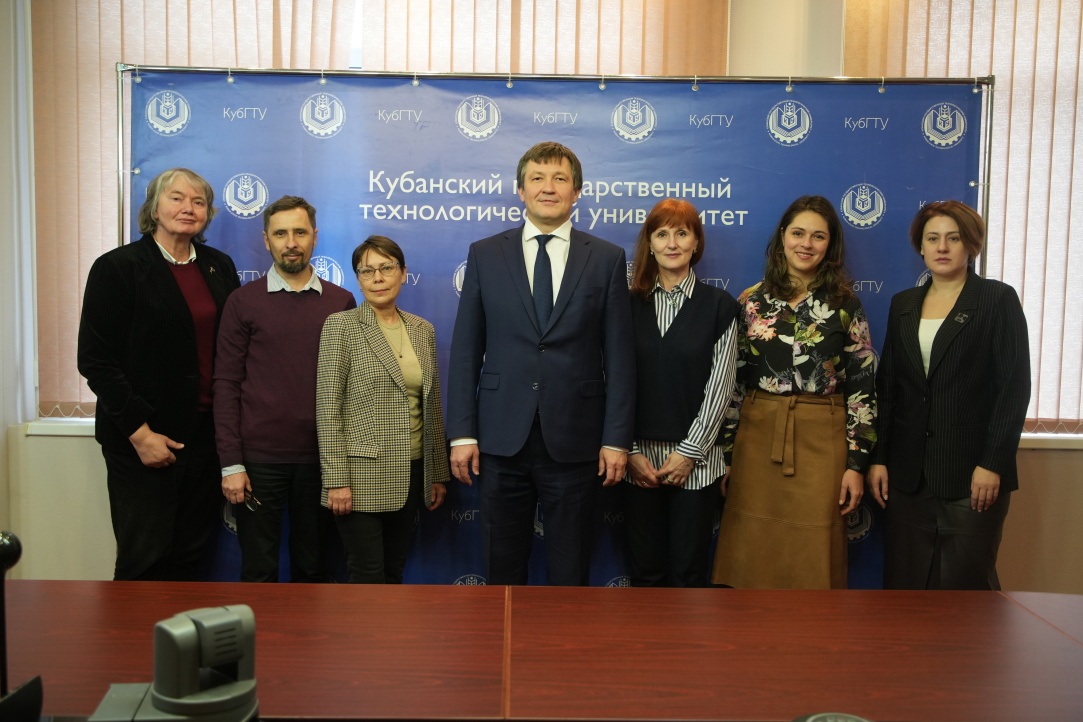 As part of the implementation of performance indicators for the Mirror Laboratories project, from February 19, 2023 to February 23, 2023, a business trip of members of the working group of the staff of the Center for Sociocultural Research (Chief Researcher, Doctor of Psychology,  Galyapina V.N. and leading researcher, Ph.D. Bushina E.V.) took place in Krasnodar. 
15 March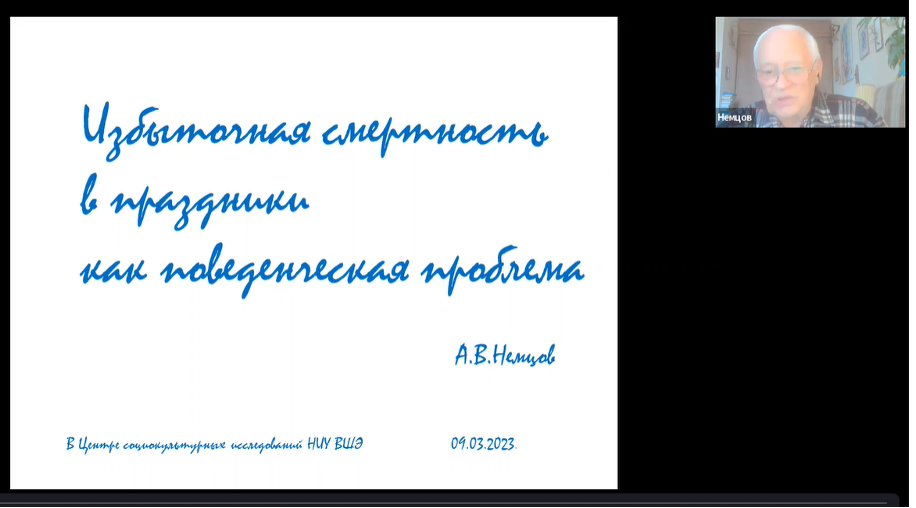 On March 9, 2023, at a regular seminar of the Center for Sociocultural Research at the National Research University Higher School of Economics, Alexander Nemtsov, Doctor of Medical Sciences, Leading Researcher of the Psychological Institute of the Russian Academy of Education, made a report on the topic: "Excessive mortality on holidays as a behavioral problem"
15 March
The first issue of 2023 included a special issue of "Psychology. Journal of the Higher School of Economics" dedicated to the consequences of digitalization while COVID-19. Articles by CSCR staff N.Tatarko, M.Efremova, D.Dubrov, M.Bultseva, E.Bushina, A.Mironova, G.Rodionov, E.Maklasova, Z.Lepshokova, V.Galyapina based on the results of research conducted within the framework of the Russian Science Foundation project "The Impact of Digitalization on the Social Capital and Values of Russian Society" were published in this issue.
6 March
The project of our colleagues Maria Bultseva and Ekaterina Vasilyeva was supported by Vladimir Potanin's Charitable Foundation.
17 February
 The Applied Social Psychology master's program day was held as part of the Winter School for Psychology on February 13, 2023.
15 February
 An award ceremony for the winners and laureates of the Student Research Paper Competition 2022 was held at the HSE Center of Cultures on February 1.
3 February